Our Champions help amplify the importance of playing youth sports.
The Every Kid Sports Champion program is an opportunity to give back to youth sports. As an advocate for the equality of youth sports, and the inherent benefits that can come through participation in youth sports, an Every Kid Sports Champion uses their voice to help strengthen ours, amplifying the impact we have on ensuring every kid gets the chance to play, develop, and be positively influenced through sports.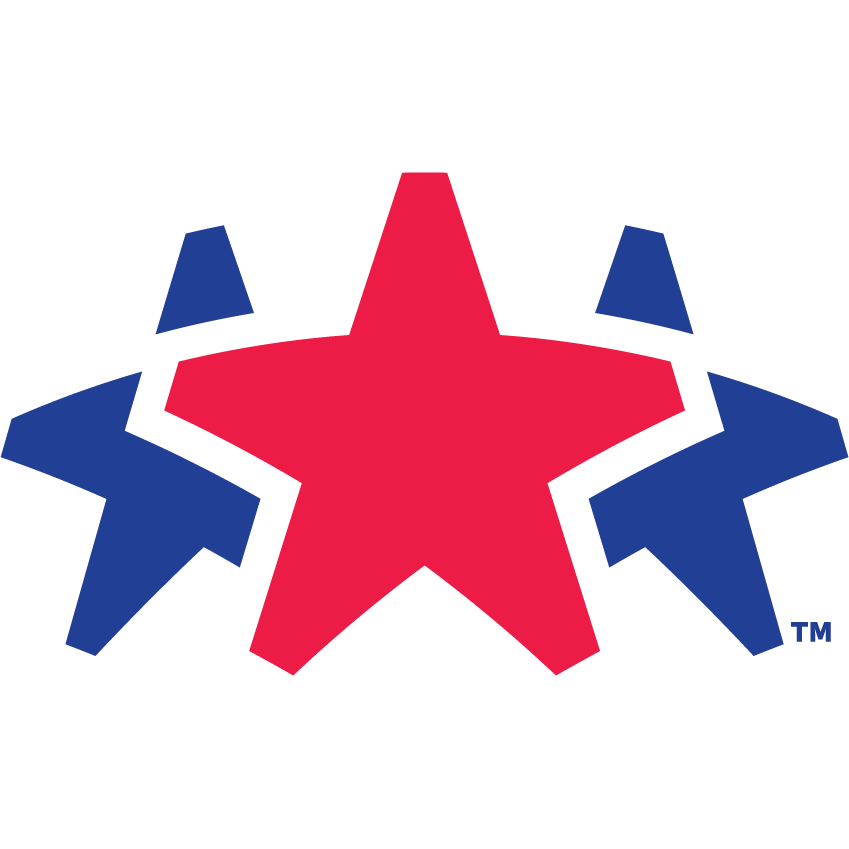 Being a Champion.
We've made it easy to become an Every Kid Sports Champion. These three "champion challenges" are sure to amplify your impact and leave you feeling fulfilled. Accept one, two, or all three of these challenges. The choice is yours.
Socialization.
Amplify awareness through engaging with Every Kid Sports social media, as well as share on your own platforms.
Identification.
Share with your world why you're choosing to champion Every Kid Sports by recording and sharing a video testimonial.
Advocation & Introduction.
Share the Every Kid Sports opportunity with your influential network as an opportunity to support an important social equality cause.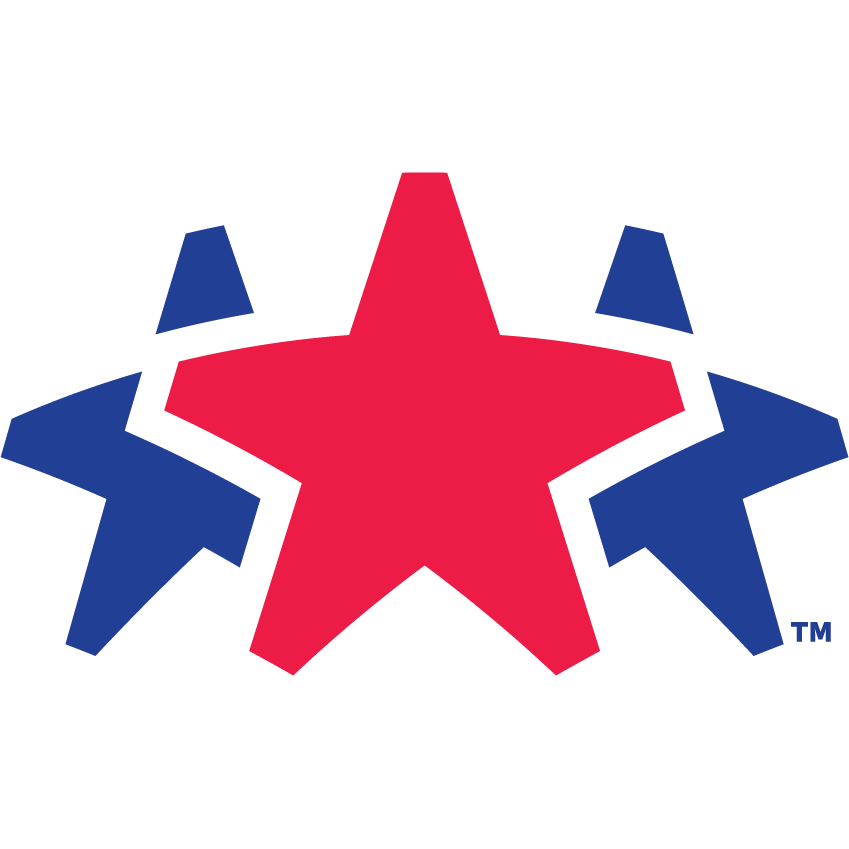 Become a Champion.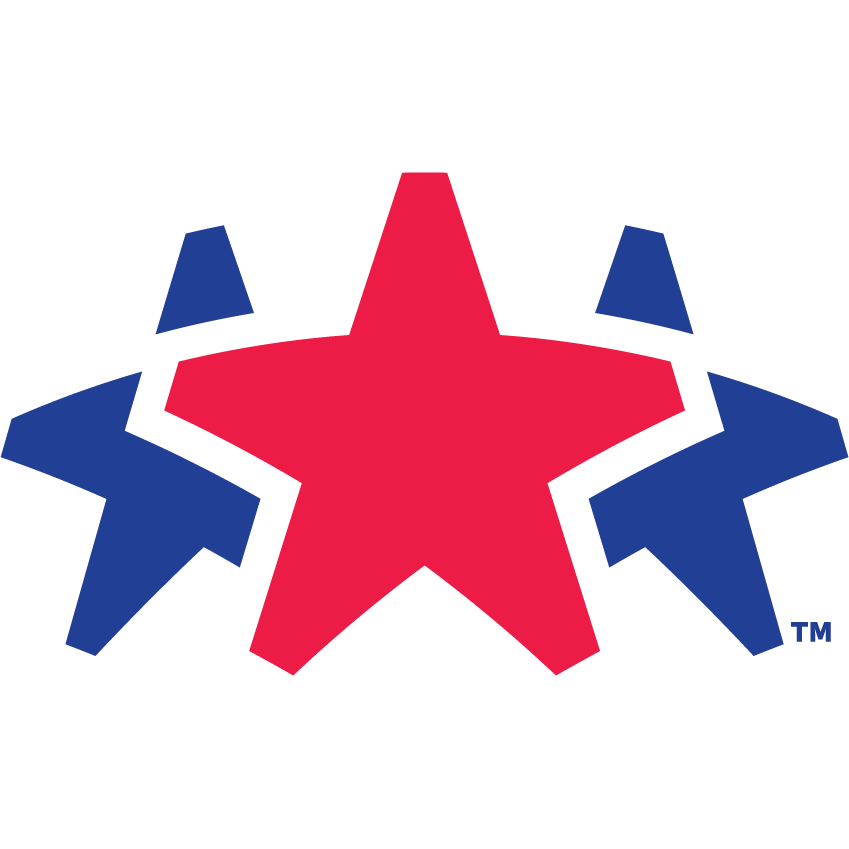 Meet our Champions.
Jessica Mendoza | ESPN Sunday Night Baseball Analyst; 2x Olympic Team USA Softball player
As a young Hispanic girl growing up, giving Every Kid the opportunity to play sports hits very close to home. Sports changed and then set the course for my entire life.
Playing softball, basketball, soccer kept me healthy but also gave me confidence, taught me how to handle failure, and ingrained into me a work ethic and passion I would take into a career in television.
I'm so grateful to be a part of Every Kid Sports to make sure every girl and boy have these same opportunities. 
Reggie Rusk | Former NFL Cornerback; Founder, Stay Recruited
Reggie Rusk played football for the University of Kentucky and continued his football career as a NFL cornerback for the Tampa Bay Buccaneers, Seattle Seahawks and San Diego Chargers . Reggie Learned early what it takes to become successful.
He knows first-hand what a disadvantage it can be to not have the proper information and resources. Lacking the proper NCAA requirements, he was forced to go to the junior college route prior to playing at Univ of Kentucky , but determination, commitment, and an open mind helped him succeed before, during and after pro sports.
Reggie has been assisting young students for the past 15 years, giving them instruction on how to be successful on and off the field. He has helped so many athletes reach their fullest potential, many of them attending universities such as Texas, Texas A&M, Houston Baptist, Texas state, Kingsville Texas, ETBU, Mc Neese Univ, North Western, Notre Dame, Univ of Houston, Navy, Air Force not to mention, multiple smaller universities and junior colleges.
Kipp Luster | CEO/Founder Streetz2Fitness
"My name is Kipp Luster, I am the CEO of Streetz2Fitness and Founder of Streetz2Fitness Foundation for Reform of Juvenile Justice. I am extremely honored to be selected as a champion for Every Kid Sports.
As a kid, I participated in Little League baseball and basketball. My dream was to go to the NBA one day. Unfortunately, my great aunt who raised me was not able to financially support me to play the sports I desired. Due to her not being able to support me I resorted to selling drugs so that I could provide for myself. By the time I was 14 years old I was in and out of Juvenile Facilities constantly. When I was 23 years old I was sentenced to 6 years in Federal Prison on drug charges.
While incarcerated I committed to working out daily with the toughest workout crew on the yard and if I gave up I could never workout with them again. That level of commitment to my workout crew instilled discipline, determination and dedication in me to never give up! I became obsessed with mental and physical fitness and obtained my personal training license through NFPT while in prison.
I am passionate about helping incarcerated juveniles and at-risk youth that are traveling down the same road I once did. The mission of Every Kid Sports is commendable to say the least. I wish I knew about this organization as a kid. I look forward to teaming up and spreading the word to as many communities as possible. Every kid deserves the opportunity to play sports. That opportunity has the ability to change many kids' futures."
Tommy Ford | World Cup Alpine Ski Racer
"I grew up playing many sports and that variety has shaped my skiing today.  Every Kid Sports is removing the barrier of entry that many face to play sports, creating more opportunity.  Being free to play goes beyond sport and has a hand is helping us grow.  I am privileged to be a champion for Every Kid Sports."
Tommy Ford is a World Cup alpine ski racer who specializes in giant slalom and super-G.  He has represented the US in two Winter Olympics and four World Championships, and won the World Cup Giant Slalom at Beaver Creek, CO in 2019 as well as taking the podium in two additional events in 2020.
Colin McCarthy
"Stoked to be a part of Every Kid Sports!!  Driving ANY sport towards ANY age will change lives forever!  Kids are our future, and I hope to expose golf to every kid out there and let them decide what it can do for them.  As a kid I have played every sport out there, but golf gave me a sense of confidence and responsibility as I stood over every shot.  You are fully responsible for every mistake and there can also be some bad bounces along the way to overcome.  That can be incredibly powerful when learning about you and how you handle life.  It's just you and the ball out there, nobody else.  Let's play!"
Nick Swisher
"I am pumped to be a Champion with Every Kid Sports. I am humbled to share my experiences and hopefully motivate kids to find the best parts of themselves and earn the rewards of discipline and hard work that being an athlete provides. Coming from humble beginnings in West Virginia, I know first hand the possibilities and world that opens up through athletics. I am inspired to elevate and guide a kid's determination and talent to help them see how this can benefit not just their game, but the entirety of their life beyond sports. I myself am energized by the mission of Every Kid Sport and excited to pay forward my love of the game and all of the valuable insight I have gained over my lifetime."
Nick Swisher is a former MLB All Star and World Series champion. An Ohio State product, he was a power hitter with excellent plate discipline, Swisher hit at least 20 home runs in nine consecutive seasons from 2005 to 2013. Both an outfielder and first baseman, Swisher was known for his switch hitting as well as the way he played the game. His impressive career saw him play for the Oakland Athletics, Chicago White Sox, New York Yankees, Cleveland Indians and Atlanta Braves. He is currently an analyst for both FOX Baseball on FS1 and CBS, in addition to being special advisor to Brian Cashman at the New York Yankees, where he is still heavily involved in developing the next generation of All Stars.
Laurenne Ross
"Sports have opened many doors for me, and the lessons I've learned through sports have changed my life for the better, forever. I strongly believe that every kid deserves an opportunity to try sports, but not every kid has access. Every Kid Sports is looking to change that, and I'm joining them on their mission to help make positive change for families that cannot afford to pay participation fees in sports. As an Every Kid Sports Champion, I strive to help bring some light to these kids' lives!"
Laurenne Ross is a  2x Olympian (2014 + 2018), 3x US National Champion, 2x World Cup podiums, 15 years on the US Ski Team, University of Oregon graduate. She lives in Bend, Oregon.
Samantha Arsenault Livingstone
Samantha Livingstone has impacted the world as an Olympic Gold Medalist, and now as a transformational speaker, high-performance consultant and mother of four. After a near-death experience with her then 12- month old daughter, Samantha knew it was time to pay forward all she's learned about achievement, emotional agility, rising from failure and finding happiness.
Ashton Eaton
Ashton Eaton has impacted the world as an Olympian and now as a technology engineer. Born and raised in Central Oregon, he graduated from the University of Oregon in 2010 and started his professional athletic career as a Nike athlete. In 2012 broke the decathlon world record becoming the second person to break the 9000 point barrier. That same year he won the Olympic gold medal at the London 2012 Olympic Games. He broke the decathlon world record again in 2015 and the following year won the Rio 2016 Olympic Games, become the 3rd person in history to win back to back decathlon gold medals.
Sadie Maubet Bjornsen
"I am excited to be a champion of Every Kid Sports, as I believe that sport has brought me all the best opportunities and skills so far in my life. It is through sport that I learned to not fear what I cannot do, but to make a working plan to get there. It is through sport that I learned falling is just a part of the process, only giving my legs more strength from getting back up. I am especially inspired to be a Champion for this great organization, as their mission is to ensure that all kids, regardless of their family income, have the chance to try. With this, every kid is given the opportunity to develop to entirely new levels of mental, physical, emotional and social strength!"
Sadie Maubet Bjornsen is a member of the U.S. Cross Country Ski Team, the Alaska Pacific University Ski Team, and two Olympic Teams in 2014 and 2018.
Andy Newell
"I support Every Kid Sports because I know first hand the benefits of exercise and athletics. Kids who participate in sports will build confidence, have higher self-esteem, and are more likely to perform better in school and form strong relationships. Both the individual and team skills we learn through sports can help a child achieve anything so I am passionate about helping give this opportunity to all kids."
Andy Newell, from Shaftsbury Vermont, is a four-time Olympian and 16-year member of the U.S Ski Team. He currently is the head coach for the BSF Pro Team at the Bridger Ski Foundation in Bozeman, MT.
Molly Schaus
"I am excited to be a champion of Every Kid Sports because I've experienced the power of sport firsthand and want to help provide every child with those same experiences, regardless of their family's background or financial status. More important than any wins or losses, trying new sports as a child helped me gain confidence in myself and surrounded me with a community of teammates and coaches that supported me on and off the field (or ice). The intangible lessons I learned through sport carried over into school, work, and ultimately helped shape the person I am today."
Molly Schaus was a member of the U.S. Women's Ice Hockey Team from 2008-2015. During that time, she won two Olympic Silver medals (2010 | 2014) and four IIHF World Championships. She is currently the Co-Founder and COO of Movement in a Box.
Christian Metzler
"I support Every Kid Sports as I have seen time and again the benefits sport has for athletes of all ages and abilities.  I was born without my right foot and have worn a prosthetic leg for my entire life.  My parents signed me up for soccer when I was just four years old and taught me to never use my perceived disability as an excuse to give up on a goal.  The determination, commitment, and teamwork that I sought to develop on the playing field impacted all aspects of my life and served as an example to others about what is possible when one puts their mind to a task.  The mission of Every Kid Sports is so critical because of the traits that are learned and the examples that are set when we are afforded the opportunity to participate in sport.  I am excited to serve as a Champion in that mission."
In 2012, Christian Metzler won the Inspireum Soccer Award in a search that sought to award an academic scholarship to the most inspirational high school soccer player in America. With the help of the scholarship, he attended the University of Notre Dame and graduated in 2016.  Following his graduation – Christian moved to New York City and picked up the sport of triathlon.  He has since completed five triathlons with goals of completing his first half Ironman distance in 2021.
Will Buxton
"Although never the most competitive or sporty of kids, looking back on my childhood I'll forever be grateful for having had the opportunity to play a myriad of sports both at school and with my family and friends. Having been surrounded by and in awe of elite sportsmen and women for my whole career, I've seen at first hand the pivotal role sport can play in all our lives and how it can deeply influence our personal development in ways we might never have appreciated at the time. Only as we grow do we understand the lessons it teaches us, the resilience it can build and the wider appreciation it can provide.
It's also vital for young people as a means of promoting positive physical and mental health, whilst also creating a focus for many whose direction might stand to be knocked off course without it.
But there's a cost inherent with any hobby and any passion. Whether it's as simple as a ball to have a kickabout, or an after school club to harness the skills you've learnt or the ability that resides inside you. That's where Every Kid Sport comes in, and why I'm honoured to champion their cause."
Will Buxton is a sports broadcaster, journalist and author, familiar to fans throughout the world of top level international motorsport. In a career spanning the past 20 years, he's covered everything from Indycar to the World Rally Championship, but is best known for his work in the paddocks and pit lanes of the Formula 1 World Championship, delivering the sport to the United States for SPEED and NBC for a decade before becoming the sport's official Digital Presenter.
Will recently help an interview where he took kids questions about Formula 1. You can view it, here.
Naya Tapper
"I am a supporter of Every Kid Sports because I believe every child that wants to pursue a sport should be able to regardless of the circumstances. I was blessed to be financially able to participate in numerous sports growing up. Sports played a role in every aspect of my life and continues to do so to this day. It taught me confidence, discipline, how to interact with people, how to dream, and so much more.
Whatever I can do to give those same experiences to the life's of others that are without, I will do. When presented the opportunity to serve as a champion to this organization and what they do and believe in, accepting was a no-brainer. I look forward to not only spreading awareness of the good deeds this organization is doing but also interacting with the very kids that will be positively affected by Every Kid Sports and their mission."
Naya Tapper had her debut in Sao Paola, Brazil where she scored her first try on her first touch of the ball. She then went on to win player of the final for 2017 Sydney 7s. She made the dream team at the 2017 Sydney 7s, 2017 Vegas 7s, and the 2018 San Fran World Cup. She also played on the 2017 Ireland World Cup team for 15s where they placed 4th overall. Naya held the title of All Time Leading Try Scorer for the Women's Eagles Sevens Team, with 86 tries in her career but currently holds 2nd All Time Leading try scorer for the women's eagles. For the 2018-2019 season, the Eagles qualified for the 2021 Tokyo Olympics, which Naya will be competing for a spot in.
Dylan Moore
"Becoming a professional baseball player in the MLB was only possible because of the support I received from my family, friends, coaches, teammates and my community. Sports shaped my character, teaching me responsibility, determination and teamwork. As a father myself, I also recognize how important sports can be for a child's growth and development."
I support Every Kid Sports because they give all kids a chance to play sports. Every child deserves the opportunity to have fun and learn the life skills sports teach, but financial barriers for low-income families often hinder that possibility. Having experienced the power of sports myself, I am honored to be an ambassador for this organization, helping kids who have hardships at home participate in youth sports so that they can also experience the positive benefits of play-time."
Dylan Moore is a professional baseball player for the Seattle Mariners. The Southern California native graduated from the University of Central Florida, where he played for two seasons for the Golden Knights. In 2015, he was drafted in the seventh round by the Texas Rangers. He signed with the Mariners prior to the 2019 season and in his second year with the team he tied for third in the American League in stolen bases while hitting .255 with eight home runs. A devoted husband and father, Dylan and his wife Paola have two children, Pia and Lucas.
Mallory Souliotis
"Sports have always been a big part of my life, from learning to skate when I was two years old, to now playing professional ice hockey. Growing up, I played just about every sport you could think of because I loved the competition. Looking back, I am so grateful that my parents not only encouraged and supported me in trying new sports, but were also able to afford those opportunities for me to learn and grow.
I learned so many invaluable lessons through sports that are applicable to my everyday life and career, from teamwork, to hard-work, dedication, tenacity, and the concept of never giving up.
I support Every Kid Sports because I recognize the privilege I had growing up in, and believe that every single kid should have access to the same opportunities I had growing up, regardless of their location, finances, talent, skills, etc. The life lessons that sports taught me should be accessible to everyone, just as every single kid should be able to enjoy the thrill of competition alongside their friends."
Mallory Souliotis is a professional Ice Hockey Player with the Boston Pride (NWHL), 2021 Isobel Cup Champions. She graduated from Yale University Class of 2018, with a B.S. Biomedical Engineering, and is currently studying for her Masters of Engineering in Bioengineering at the University of Maryland. Mallory currently works for EMD Serono, a pharmaceutical company, as a Research Scientist.
Dillon Shije
Dillon is a professional runner and an advocate for native health and wellness. He serves on the All Pueblo Council of Governors as a committee member in addition to his professional work which includes motivational speaking, workshops, training, and wellness consulting based on Native American running traditions and cutting edge athletic practices.
Tracee Tuesday
"Hi there! My name is Tracee Tuesday! I am incredibly honored and ecstatic over being selected as a Champion for Every Kid Sports. Here's why I'm so passionate about this particular organization and why it calls to me:
Growing up, I LOVED playing sports: basketball, cheerleading, flag football, softball, track & field. My parents had five kids so often times they'd have to pick and choose who got to play because they couldn't afford to fund all of us at the same time. Imagine being left out because your parents couldn't afford to pay for your activities. It was devastating. I usually got the short end of the stick over my brothers.
My parents were huge football and basketball fans! My brothers always prevailed because of the 'sport.' My parents were not as receptive over me playing gladiator sports. They supported cheer, track & field with me. There were even times where I had to borrow my brother's shoes to cheer and run track. I know, ouch. My parents did the best they could. I'm so grateful that they were dedicated to fulfilling what was 'possible.' They spread out our activities so we all, at some point, got to participate.
Imagine, if you will, what it would have been like if Every Kid Sports were in existence back then? My parents could have afforded each one of us the opportunity to play our dream sport or sports year-round! This would have allowed us to grow to our full potential, learn and understand the fundamentals of what it's like to compete using your skill and sheer excitement for the game, ultimately, building momentum for the sports you love!
As a Champion, my goal is to advocate for kids and sports and, to bring awareness to our community and beyond that, Every Kid Sports is HERE and ready to service the community. I'm obsessed with our mission statement "We Pay You Play!" How awesome is that?!"
Tracee Tuesday is a Central Oregon radio personality at Power 94 and Mix 100.7. As well, Tracee is the CW Star for Central Oregon CW, and recently a cheerleader for the High Desert Storm Professional Indoor Football team.