Why we do it.
To help kids from low-income families participate in youth sports so that they, too, can experience the positive benefits of playing. 
At Every Kid Sports, each of us has experienced the power of sport. From our founders, to our team, to our board of directors, each has their own personal, emotional connection to it, for it, and from it.
We believe every kid deserves the chance to play. 
With the teamwork with our donors, we're investing in the future of youth sports. This investment covers registration fees for youth sports participation, in which 62% is keeping kids on the sidelines.*
*The No.1 reason kids are not playing youth sports is financial
Money is the biggest barrier in youth sports.
Did you know:

Sports participation is lowest in households with low-incomes?
Girls sports participation is even lower for low-income families?
Each of us has the capability to change this.
donate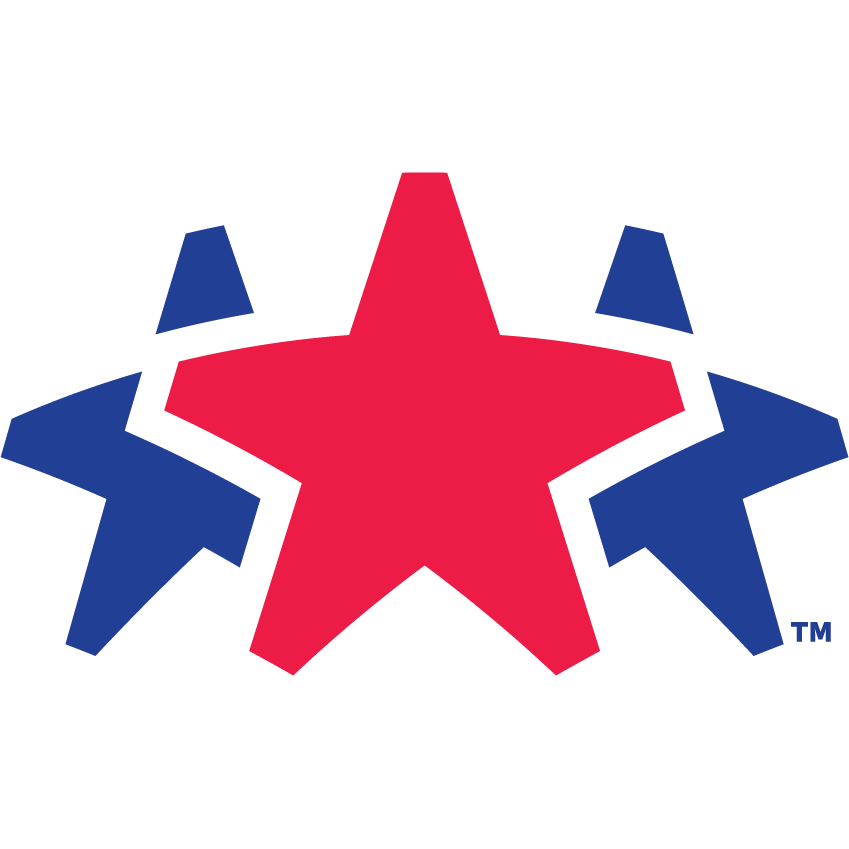 What we do. 
We help kids play youth sports through The Every Kid Sports Pass.
Every Kid Sports Pass
We pay. Kids play. Since 2010, we've been the go-to resource for low-income families by providing financial assistance to get their kids in the game!  We've approved over 2,000 applications for more than 70 different sports.   #wepaykidsplay
more info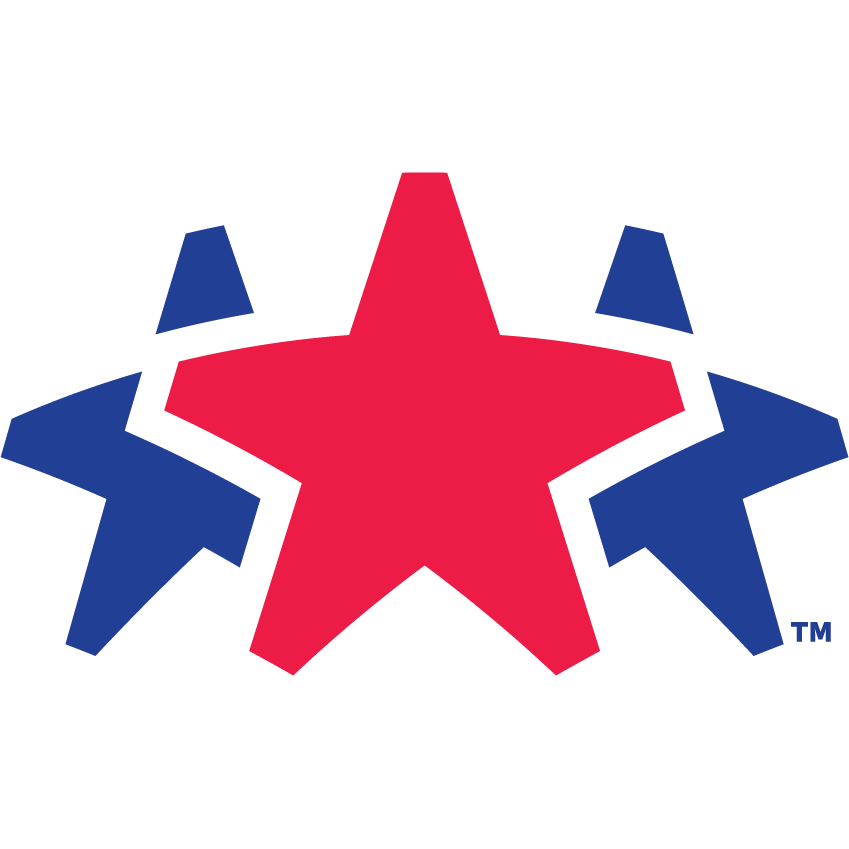 How we do it. 
We fulfill our purpose and manifest our mission through a dignified, efficient, and proven process that gets kids off the sidelines and into the game. Fast.
With the financial support from individual donors, corporate partnerships, and grants from foundations focused on amplifying the lives of kids through sports, we're a highly-effective organization, and have been for over a decade.
We're motivated by the positive aspect of sports participation.
 We're driven by the ecosystem sports creates for increasing the physical, social, and emotional well doing of kids. And the data speaks for itself.
Kids of active moms are 2x more likely to be active, themselves.
A survey of 400 female corporate executives revealed that 94% played a sport and 61% shared that sports contributed to their career success.
Kids who play sports have fewer emotional and behavioral problems and are less likely to do drugs or have bad body image.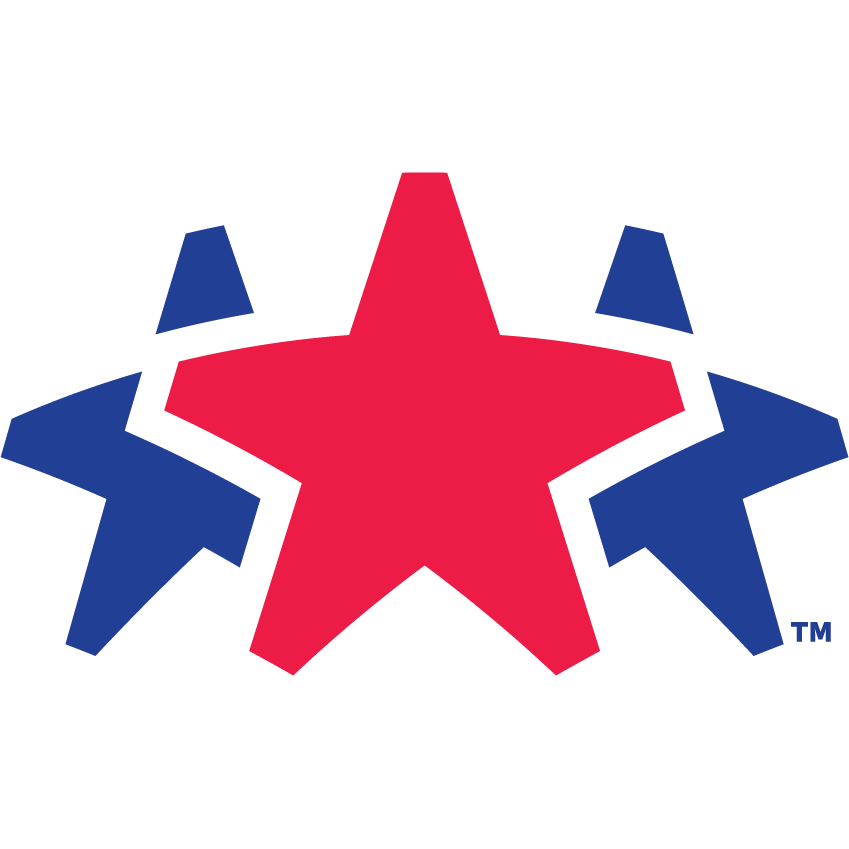 Who's doing it. 
We're a team of former captains of industry, consultants, marketing wizards, sport celebrities, coaches, and non-profit game-changers with the know-how and no-quit when it comes to fulfilling our purpose and mission.
Meet our team 
Natalie Hummel | Executive Director / Founder
She is super passionate about giving all kids the same opportunities to play sports that she had growing up. Imagining a world without kids in sports drives her passion for launching Every Kid Sports higher. Natalie brings more than 25 years experience of coaching, leading, and consulting a wide-spectrum of CEOs and Senior Executives ranging from Fortune 500 companies to small entrepreneurial start-ups to her work here at KIDS in the GAME. For several years she has served on many different nonprofit organization boards, including the Working Wonders Children's Museum.
As an athlete from childhood into her adult life, Natalie loves sports of all kinds. She played volleyball through college and played competitive and not-so-competitive softball for years. She brings leadership, technology design, compassion, and team spirit to Every Kid Sports. Natalie is the mother of two beautiful kids and wife to her amazing husband Steve. She has coached her son's soccer team for several years, leads Girl Scout Trips with her daughter and in her free time enjoys cooking, gardening, kickboxing, mountain biking, hiking, and traveling with her family.
John Ballantine | Strategic Partnerships / Founder
In 2008, John was taking his kids to enroll in youth sports and was asked to coach. He realized the world has changed; when he was a kid, he played outside every day. He learned, 62% of kids today are not playing sports due to financial constraints and PE and recess are being removed from schools to meet demands of state testing. As the research poured in, it was clear, the lack of physical activity has serious health effects on our kids. For the first time, we will see a generation of kids who have a shorter life expectancy than their parents. A year later, Every Kid Sports was born and created their mission, "Every Kids Deserves a Chance to Play!"
Every Kid Sports  is now a national organization in partnership with some of the largest organizations in America. John has spoken at events and worked with companies all over the county to help get more kids off the sidelines and into the game. John is a father of two amazing kids and husband to one of our founders, the wonderful and amazing Tara.
Bob Trygg | Strategic Initiatives
Bob has a special focus on developing relationships with companies and organizations that share Every Kid Sports' passion for ensuring that all kids have the opportunity to participate in the physical activities that are critical to a healthy life. Professionally, Bob has over 30 years' experience in the technology industry, primarily as a program manager for some of the industry leaders in computer hardware and software. He eventually transitioned to the nonprofit sector, where he has spent the last decade focused on programs aiding at-risk and homeless youth.
Growing up in what eventually became Silicon Valley, Bob enjoyed all types of sports. In high school he was on his school tennis, golf and cross-country running teams, and continues to have a passion for all types of outdoor activities, especially golf, skiing and mountain biking.
Bob and his wife Trudi call Bend, Oregon home and enjoy all the great outdoors activities available in the area.
Tim Gibbons | Development Director
Tim is an active, personable and thoughtful professional with more than 35 years of experience coaching endurance sports, working as a sport scientist and leading recreation trail projects.
Tim worked in a variety of settings from small colleges to non-profit sport organizations to a large health care organization. His passion is working with talented and motivated athletes and employees to help them achieve excellence. He encourages independence in athletes and employees while providing them with the knowledge, skills and resources to be successful.
Donna Skemp | Accounting and Office Management
Donna has 35 years of experience in finance and accounting. In 2015, Donna joined the Peace Corps, where she helped the Children's Orphanage in Botswana. She fell in love with Botswana through her work and her rescued pups, Naledi, meaning Star in Tswana, and Ema, which is the verb – to wait; just as she told Ema to wait for her.
Donna's time was cut short in Botswana due to a back infection forcing her to move back to the states and move to Central Oregon; where she found her fit with KIDS in the GAME, now, Every Kid Sports. Donna's always been active; at 16 years-old Donna biked the entire TransAmerica Bike-centennial Trail from Oregon to Virginia. Donna loves to hike, especially when her adult kids come to visit! Hiking has helped her heal from the back infection.
In addition to Every Kid Sports, Donna continues her passion for animals through dedicating her weekends at the Humane Society Thrift Store, raising money for the Central Oregon Human Society and as a part time Esthetician.
Eleana Fanaika | Programs Manager
Eleana (pronounced EE-lay-na Fa-Nigh-ka) has a diverse back ground in youth-sports coaching, physical education, athletic training, and retail management specializing in sporting-goods. Eleana joined the team to reconnect her passion for sports with her degree in Kinesiology, emphasis in Physical Education. Eleana spent two years as a student-athletic trainer for Arizona State University Football, Softball, and Track and Field. Eleana has coached youth sports in school, recreational, and club settings. In 2013, Eleana helped the YMCA connect high schools impacted by homelessness and juvenile delinquencies form boy's and girl's basketball programs; providing sports as an opportunity for high risk students to become student-athletes.
Eleana grew up playing soccer and volleyball; as well as outdoor adventures in camping, hiking, rock climbing, jet skiing, and wakeboarding.
Outside of the office Eleana can be found biking and hiking around Bend, OR, playing lawn games, taking an Orange Theory class, or remodeling her home with her husband and two young daughters. Future endeavors include learning to ride a snow mobile and getting her littles into youth sports.
Amanda Conde | Programs Administrator
She is an advocate for keeping girls in sports and has promoted girls and women athleticism through her work as a freelance photographer and founder of the nonprofit, Soul Sister Cycling.
An outdoor enthusiast, Amanda is an avid mountain biker and nordic skier and has completed several adventure races. She considers herself a late-bloomer as far as athletics go but realized her life changed when she discovered sports and now serves as a volunteer for Bend Endurance Academy and Meissner Nordic Community Trails. Amanda enjoys watching her two kids' ski racing and lacrosse games and spending time with her husband on the mountain bike trails in Bend.
Gary Chinn | Program Success & Latinx Manager
Born and raised in the Pacific Northwest, Gary is someone who is always looking for the next adventure! These days you can find him in Bend, Oregon working alongside an incredible team at EveryKidSports.
Working as an educator, Gary found that nothing satisfies himself more than connecting with new people and working together to generate impactful learning solutions. It has been an incredible blessing to work with organizations that help make all kinds of education more accessible; from higher education, to professional development and job training, to educating communities on resources and opportunities available to them. We are incredibly fortunate to have Gary on the team!
Meet our board
The Every Kid Sports board was curated through the right mix of character, capabilities, and esprit de corps. Through the collective brilliance of the talents and gifts of each board member, our organization not only exudes the Every Kid Sports mission, but operates as an organization as such––a unique experience in these times.
The Every Kid Sports board consists of industry leaders in sports broadcast journalism, the non-profit industry, executive-level finance and marketing, and leadership coaching. As important, each of our board members are active participants in sport. As former college athletes and current weekly warriors, our board members not only talk the talk, they swim, bike, run, lift, kick, and serve it, too.
Arch Fuston | Board President
Arch Fuston is a lifelong athlete, corporate wellness architect, and now, a leadership coach and consultant. A multi-time IRONMAN finisher, former collegiate volleyball player, and avid mountain biker, his continued passion as an active participant in sports sets the tone for our board's authenticity.
Arch has been connected to the Every Kid Sports organization since our beginning, but from the corporate side. His creation of the ACTIVEx Wellness Program partnered with EveryKidSports as their official charity, raising over $500,000 and activating thousands of kids.
Why Every Kid Sports?
"The innate benefits of sport–physically, socially, and emotionally. Whether a kid goes on to a life rooted in sport, it has the opportunity to shape us in ways that are unique to the social structures of life. Pair that with solid sport leadership, an environment free of fear and failure, we can shape not only healthy kids, but healthy outlooks on life. Every Kid Sports provides that access."
A favorite sports memory as a kid
"The night before my first Pee-Wee football game. I slept in my jersey and tucked a football. I had dreams of running the option at Nebraska."
Jenn Brown | Board Member
Jenn Brown is a two-time Emmy Award winning sports broadcaster, mother of two boys, wife and entrepreneur. She is best known as the first female correspondent for Inside the NFL, a former host & reporter for ESPN, host of American Ninja Warrior and currently covering Bellator MMA. Health, Motherhood, Technology and Lifestyle obsessed – Jenn will show you the most efficient way of getting the job done well.
Why Every Kid Sports?
"Playing sports has shaped every aspect of who I am today. I cannot imagine where I would be without it. Every kid deserves that same chance to play."
Bonnie Bernstein | Board Member
Bonnie Bernstein is recognized by the American Sportscasters Association as one of the most accomplished female journalists in her field. Bernstein is the founder of Walk Swiftly Productions, her latest endeavor in a career that has spanned nearly two decades on-air with ESPN and CBS, covering the NFL, NBA, MLB and college football and basketball.
Why Every Kid Sports?
"I've done enough work in the youth health and wellness space to understand the over-arching impact of physical activity on children. It's about so much more than obesity. Unfortunately, many schools across America lack funding for sports programming and many struggling families can't cover team registration fees. That's where Every Kid Sports can help, and I'm honored to align with people who are genuinely committed to making a difference."
A favorite sports memory as a kid
"One of my favorite memories as an athlete growing up has nothing to do with actual competition, per se. When I was little, my dad would give me these adorable good luck notes before my gymnastics meets. They featured his signature, hand-drawn little stick figures (with ponytails!) of me nailing my routines on the various events. I always loved them… they enforced the images I needed to mentally envision to succeed. Nothing quite like something that's homemade and from the heart to offer a little extra motivation and inspiration!"
Gordon Heneweer | Board Member
Gordon is an accomplished and results-oriented financial executive. His excellent business acumen and proven track record of achievement and performance in the areas of corporate and operational finance functions keep our financials fit.
Gordon brings with him a love of sports of all kinds and a passion for creating the level playing field so every kid gets their chance to play.
Why Every Kid Sports?"
"I learned numerous life lessons through my participation in youth sports. These experiences have been invaluable and shaped my life in a very positive way. All youth should have the opportunity to be active in sports programs regardless of income."
A favorite sports memory as a kid:
"While I was very active in organized youth sports programs, my favorite memory is playing endless pickup games (basketball, baseball, soccer, etc.) at the local sports park. On the way home, the losing teams always bought a 7-11 slurpy for the winners."
Erin Stender | Board Member
Erin Stender is a brilliant marketing executive with roles at ACTIVE Network, Evernote, Classy, and Bodybuilding.com. She brings a purposeful passion for sport and the opportunities it creates. Her motivation to work with Every Kid Sports is to make a positive impact on the next generation by giving them the chance to play and have fun.
Why Every Kid Sports?
"Our time may be finite, but our impact doesn't have to be. I believe wholeheartedly in the opportunities, lessons learned, and skills gained through physical activity and believe Every Kid Sports has the potential to create a lifelong impact on the future leaders of our world."
A favorite sports memory as a kid:
"When I think about my favorite childhood sports memories, I am lucky to have many come to mind. From tennis lessons with my grandfather, to long days at diving and swim meets, to hot, weekend-long tournaments of soccer, softball and field hockey, and to summer camps filled with horseback riding, whitewater rafting, and rock climbing. My youth is filled with sports memories that shaped me into the athlete I am today."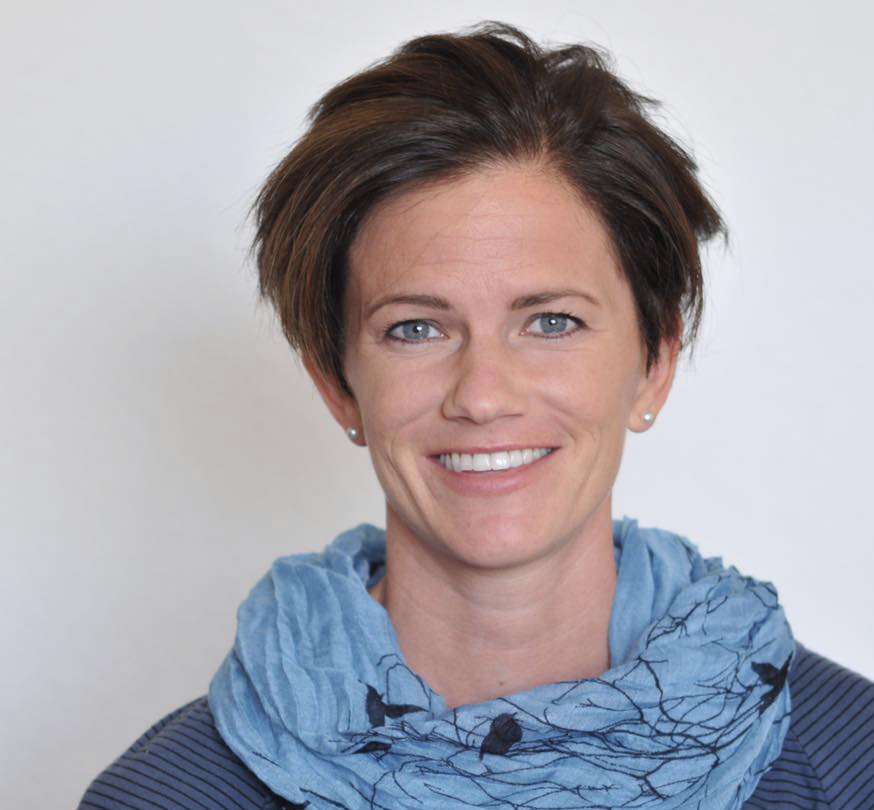 Betsy Butterick | Board Member
Betsy Butterick a coach and communication specialist. She works with individuals ready to improve and teams of all kinds ~ from the locker room to the boardroom. A former collegiate basketball player, Betsy thrives on creating opportunities that level the playing field.
Why Every Kid Sports?
"I can't imagine my life without sports and hold immense gratitude for the gifts a sporting experience gives young people as they grow and develop. And while I can't imagine my life without sports, I have a very real understanding of financial scarcity and the limitations it imposes on an individuals opportunities. Kids were meant to play – we all are – and helping Every Kid Sports remove financial barriers and gift kids access to experiences that will change their lives warms my heart."
A favorite sports memory as a kid:
"My first glove was my mom's old softball glove from high school. The leather was faded and worn, but it had character. In High School my mom had written the names of guys she dated inside the pocket of the glove, and I loved the fact that of the few names in there, my dad's name (Jeff) was written several times. Mom & Dad met in High School, got married when they were 19 and 20, and have been each other's best friends ever since."
Brandon Moreno | Board Member
Brandon Moreno is a passionate community difference-maker focusing on helping group leaders get back to doing what they love, instead of spending time managing fundraisers. His prior experience as community relations manager for the San Francisco 49ers provides us a depth of knowledge so valuable to a board.
Why Every Kid Sports?
"I chose to be a team member for Every Kid Sports because the organization focuses on area that has been neglected… The Pregame! There are thousands of young athletes that aren't able to take the first step towards playing sports because their families can't afford the fees associated with the program. If families are allowed to put that worry aside, then the athlete can simply concentrate on competing and having fun."
A favorite sports memory as a kid:
"My Grandmother raised me. Unfortunately, she wasn't able to attend my sporting events. My biggest supporter, and father figure, was my Track Coach…Mr. Imperial. As a Senior at Archbishop Riordan HS, I was attempting a new PR in the High Jump at a very competitive invitational. I took my approach, jumped over that bar…landed on the pit and watched it bounce. It didn't fall off! I immediately ran towards Mr. Imperial, as he was running towards me. He hugged me as if he was my own father and told me how proud he was of me. I placed 1st that day and proudly walked off the field with my medal."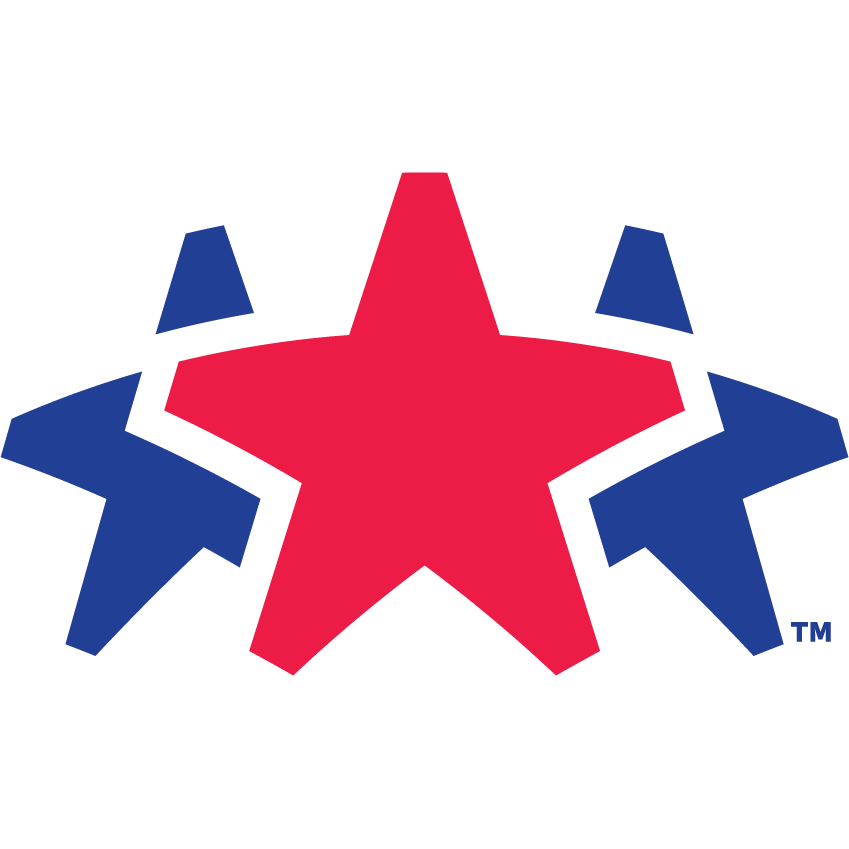 Our history of doing it. 
Since 2009, we've been on a mission to get every kid in sports.
May, 2020
We transition our organization from KIDS in the GAME to Every Kid Sports
February, 2020
We launch the T-Mobile Little League® Call Up Grant 
We helped over 5,500 kids throughout the USA get registered for baseball, softball or challenger division of Little League®.

October, 2019
We partner with PHIT America and the Julia Love Pritt Foundation to provide the Pacific Northwest Pass
January, 2019
Nike Connects with us to Create Federal Employee Pass
October, 2018
We partner with PHIT America to launch AMPED
January, 2018
We create AMPED, a school-based running program
Partnering with PHIT America we developed a running program. Provided to schools across the nation, AMPED presents Title I schools the opportunity to incorporated additional physical education into everyday practice.
December, 2017
We partner with PHIT America to launch the Holiday Go! Grant
The Holiday Go! Grant provided the gift of activity to elementary and middle schools. Through a <5-minute application process, schools were provided curriculum and gear to help their students increase their activity.

May, 2016
We expand The Pass Program into Portland, OR
In partnership with Nike, Nautilus, Reeser Fine Foods, and PacificSource, the KIDS in the GAME Pass program was made accessible to qualifying families.
March, 2016
Year two of the PHIT America Go! Grant partnership
The first year success of the GO! Grant continued into year two, with an additional 445 schools applying for grants.
April, 2015
Launch of the PHIT America Go! Grant partnership
In partnership with the Sports Fitness Industry Association and over 20 sports brands, PHIT America launches the GO! Grant, helping schools to bring back physical activity before, during, and after school.
January, 2014
ACTIVE Network launches the ACTIVEx Pass
In partnership with the Sports Fitness Industry Association and over 20 sports brands, PHIT America launches the GO! Grant, helping schools to bring back physical activity before, during, and after school.
January, 2013
Honoring Jack Pinto
KIDS in the GAME had the privilege of honoring Jack Pinto, a remarkable young man who lost his life in the Sandy Hook school shooting. Jack's parents made a donation to KIDS in the GAME in his honor, as playing sports was his favorite thing.
March, 2012
ACTIVE Network chooses us as charity of choice
ACTIVEx, the employee engagement program of ACTIVE Network, selected KIDS in the GAME as the sole beneficiary of their annual ACTIVEx Charity Challenge, which raised over $70,000 to help San Diego, CA kids play sports.

2011
We produce the Inspireum Soccer Awards
Our awards program was expanded to include the country's most inspirational soccer players.

2010
Our non-profit status is received

2009
Trusted Sports produces "The Rudy Awards"
Trusted Sports bursts into the sports scene with "The Rudy Awards," a high school football award program that recognized the most inspirational high school football players across the country.