The KIDS in the GAME board was curated through the right mix of character, capabilities, and esprit de corps.
Through the collective brilliance of the talents and gifts of each board member, our organization not only exudes the KIDS in the GAME mission, but operates as an organization as such––a unique experience in these times.
The KIDS in the GAME board consists of industry leaders in sports broadcast journalism, the non-profit industry, executive-level finance and marketing, and leadership coaching. As important, each of our board members are active participants in sport. As former college athletes and current weekly warriors, our board members not only talk the talk, they swim, bike, run, lift, kick, and serve it, too.
Arch Fuston
Board Chair
Arch Fuston is a lifelong athlete, corporate wellness architect, and now, a leadership coach and consultant. A multi-time IRONMAN finisher, former collegiate volleyball player, and avid mountain biker, his continued passion as an active participant in sports sets the tone for our board authenticity.
Arch has been connected to the KIDS in the GAME organization since our beginning, but from the corporate side. His creation of the ACTIVEx Wellness Program partnered with KIDS in the GAME as their official charity, raising over $500,000 and activating thousands of kids.
Why KIDS in the GAME:
"The innate benefits of sport–physically, socially, and emotionally. Whether a kid goes on to a life rooted in sport, it has the opportunity to shape us in ways that are unique to the social structures of life. Pair that with solid sport leadership, an environment free of fear and failure, we can shape not only healthy kids, but healthy outlooks on life. KIDS in the GAME provides that access."
My favorite sports memory
as a kid
"The night before my first Pee-Wee football game. I slept in my jersey and tucked a football. I had dreams of running the option at Nebraska." 
Jenn Brown
Board Member
Jenn Brown is a two-time Emmy Award winning sports broadcaster, mother of two boys, wife and entrepreneur. She is best known as the first female correspondent for Inside the NFL, a former host & reporter for ESPN, host of American Ninja Warrior and currently covering Bellator MMA. Health, Motherhood, Technology and Lifestyle obsessed – Jenn will show you the most efficient way of getting the job done well.
Why KIDS in the GAME?
"Playing sports has shaped every aspect of who I am today. I cannot imagine where I would be without it. Every kid deserves that same chance to play."
Bonnie Bernstein
Board Member
Bonnie Bernstein is recognized by the American Sportscasters Association as one of the most accomplished female journalists in her field. Bernstein is the founder of Walk Swiftly Productions, her latest endeavor in a career that has spanned nearly two decades on-air with ESPN and CBS, covering the NFL, NBA, MLB and college football and basketball.
Why KIDS in the GAME?
"I've done enough work in the youth health and wellness space to understand the over-arching impact of physical activity on children. It's about so much more than obesity. Unfortunately, many schools across America lack funding for sports programming and many struggling families can't cover team registration fees. That's where KIDS in the GAME can help, and I'm honored to align with people who are genuinely committed to making a difference."
My favorite sports memory
as a kid
"One of my favorite memories as an athlete growing up has nothing to do with actual competition, per se.  When I was little, my dad would give me these adorable good luck notes before my gymnastics meets. They featured his signature, hand-drawn little stick figures (with ponytails!) of me nailing my routines on the various events. I always loved them… they enforced the images I needed to mentally envision to succeed. Nothing quite like something that's homemade and from the heart to offer a little extra motivation and inspiration!" 
Gordon Heneweer
Board Member
Gordon is an accomplished and results-oriented financial executive. His excellent business acumen and proven track record of achievement and performance in the areas of corporate and operational finance functions keep our financials fit.
Gordon brings with him a love of sports of all kinds and a passion for creating the level playing field so every kid gets their chance to play.
Why KIDS in the GAME?"
I learned numerous life lessons through my participation in youth sports. These experiences have been invaluable and shaped my life in a very positive way. All youth should have the opportunity to be active in sports programs regardless of income.

My favorite sports memory
as a kid:
While I was very active in organized youth sports programs, my favorite memory is playing endless pickup games (basketball, baseball, soccer, etc.) at the local sports park. On the way home, the losing teams always bought a 7-11 slurpy for the winners. 
Erin Stender
Board Member
Erin Stender is a brilliant marketing executive with roles at ACTIVE Network, Evernote, Classy, and Bodybuilding.com. She brings a purposeful passion for sport and the opportunities it creates. Why KIDS in the GAME? "To make a positive impact on the next generation by giving them the chance to play and have fun."  Favorite sports memory as a kid:
Why KIDS in the GAME?
"Our time may be finite, but our impact doesn't have to be. I believe wholeheartedly in the opportunities, lessons learned, and skills gained through physical activity and believe KITG has the potential to create a lifelong impact on the future leaders of our world." 

Favorite sports memory as a kid:
"When I think about my favorite childhood sports memories, I am lucky to have many come to mind. From tennis lessons with my grandfather, to long days at diving and swim meets, to hot, weekend-long tournaments of soccer, softball and field hockey, and to summer camps filled with horseback riding, whitewater rafting, and rock climbing. My youth is filled with sports memories that shaped me into the athlete I am today."

Brandon moreno
board member
Brandon Moreno is a passionate community difference-maker focusing on helping group leaders get back to doing what they love, instead of spending time managing fundraisers. His prior experience as community relations manager for the San Francisco 49ers provides us a depth of knowledge so valuable to a board.
Why KIDS in the GAME?
"I chose to be a team member for Kids in the Game because the organization focuses on area that has been neglected… The Pregame! There are thousands of young athletes that aren't able to take the first step towards playing sports because their families can't afford the fees associated with the program. If families are allowed to put that worry aside, then the athlete can simply concentrate on competing and having fun."
Favorite sports memory as a kid:
My Grandmother raised me. Unfortunately, she wasn't able to attend my sporting events. My biggest supporter, and father figure, was my Track Coach…Mr. Imperial. As a Senior at Archbishop Riordan HS, I was attempting a new PR in the High Jump at a very competitive invitational. I took my approach, jumped over that bar…landed on the pit and watched it bounce. It didn't fall off! I immediately ran towards Mr. Imperial, as he was running towards me. He hugged me as if he was my own father and told me how proud he was of me. I placed 1st that day and proudly walked off the field with my medal.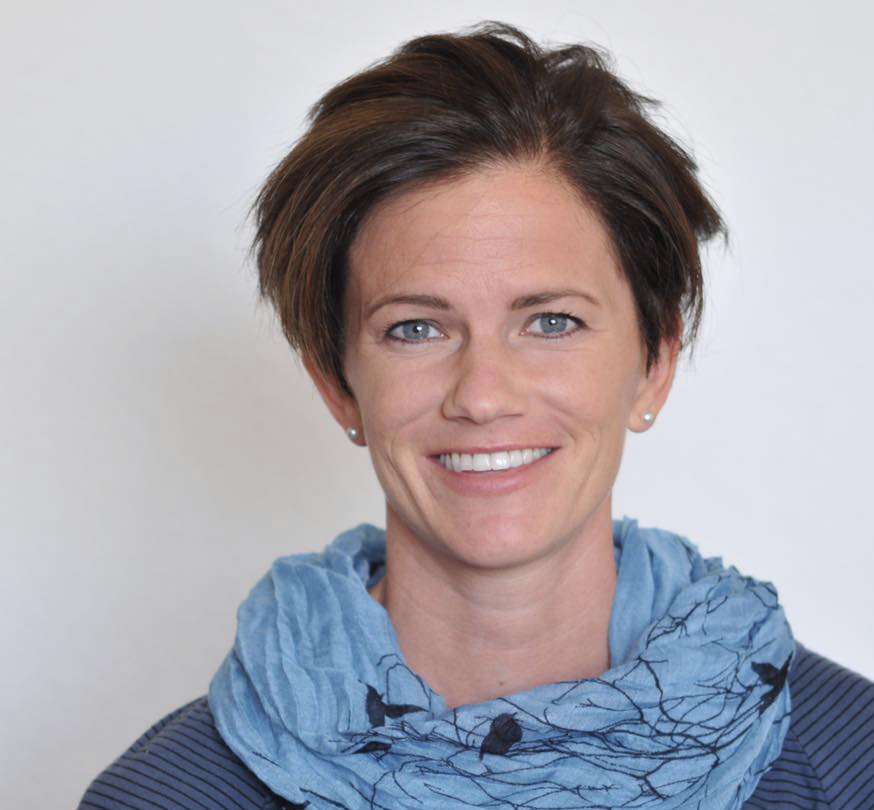 Betsy Butterick
board Member
Betsy Butterick a coach and communication specialist. She works with individuals ready to improve and teams of all kinds ~ from the locker room to the boardroom. A former collegiate basketball player, Betsy thrives on creating opportunities that level the playing field.
Why KIDS in the GAME?
"I can't imagine my life without sports and hold immense gratitude for the gifts a sporting experience gives young people as they grow and develop. And while I can't imagine my life without sports, I have a very real understanding of financial scarcity and the limitations it imposes on an individuals opportunities. Kids were meant to play – we all are – and helping KIDS in the GAME remove financial barriers and gift kids access to experiences that will change their lives warms my heart." 
Favorite sports memory as a kid:
My first glove was my mom's old softball glove from high school. The leather was faded and worn, but it had character. In High School my mom had written the names of guys she dated inside the pocket of the glove, and I loved the fact that of the few names in there, my dad's name (Jeff) was written several times. Mom & Dad met in High School, got married when they were 19 and 20, and have been each other's best friends ever since.